In-house training option for Therapists and Coaches –  in person or by video conferencing.
Building success has to be practical and consistent.
This group training is designed to help you and your therapists/coaches to work together on an ongoing basis to build their own success and the centre's success too.
The structure is that each session we clarify the next step for each participant to develop their business, timetable their work on that goal, mentor and train you in any skills needed, and set up a follow-through commitment so the work gets done, and seen the next month.
Uncertainty tends to be the mortal enemy of action. By combining experience and proven methods with mentoring and training, as well as commitment-setting, is a powerful combination which helps everyone stay on track and work consistently in useful ways to create tangible success – helping more clients, earning a better income, and making a positive difference in the community.
Group training is recommended for groups of 6-10 participants.
Monthly training is the standard, giving you the time to implement your plans between sessions, seeing the results and feedback to allow the next step forward month to month.
For very committed therapists a bi-weekly session can be arranged.
The session lasts 3 hours, so everyone gets to have their questions, issues, and skills needs addressed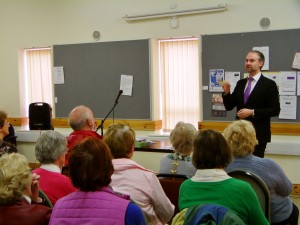 and the personal plans for the next month's implementation of those plans to be created and put in place, along with any training needed being delivered.
The fee per session is €600 and is invoiced to the centre hosting the program. It is recommended that the centre pass that entire cost to the other participants so your own participation is covered – rewarding your efforts in organising the program and for running the centre that serves the therapists and coaches so well. Creating a win/win situation is an important principal at each stage of building success.
The program can be delivered in person to centres close enough for that to be practical. Video conference training is available world-wide.
To arrange a program of training & mentoring or for more info please contact us.